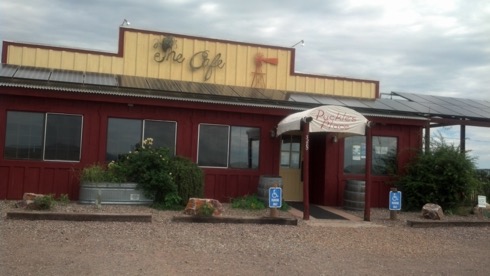 Chef Adam Puckle created "A.P.E Dining LLC" (Adam Puckle Experience) in 2009. His vision was to create a unique dining experience using locally sourced ingredients and wine pairings for his community to enjoy. Chef Puckle's menu is influenced by "something new and something the same," leveraging local sources to focus on the guest. Over 10 years since The Cafe opened its doors to the public, Chef Puckle continues to deliver a novel southwestern culinary experience with traditional roots.

Chef Puckle's natural sense for food provides guests with approachable, comfortable, and appetizing offerings designed to provide tasty and price-valued dining and selects folks for our crew to have an innate gift for supporting an enjoyable guest experience.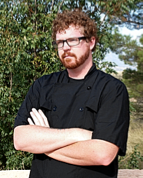 Thursday Night Live Music

The Cafe is pleased to be the home of The Amazing Front Porch Show, hosted every Thursday and Last Saturday evenings from 5 - 7 PM by the inimitable Mr. Jim Koweek. Jim's love of country, western swing, bluegrass music and cowboy humor delights locals and visitors alike. Jim always has some great guest artists lined up.



Saturday and Sunday 11am - 2 pm

Friday Music Dinner:
Friday 5-7

Wine Maker's Dinner:
Last Saturday of the Month 5-7
(Reservation Only)

Available for Private Functions.
Closed Monday - Thursday

Use the
Contact Us
form to inquire about venue rental for your group even
3280 AZ 82
Sonoita, AZ 85637
520 455 5044